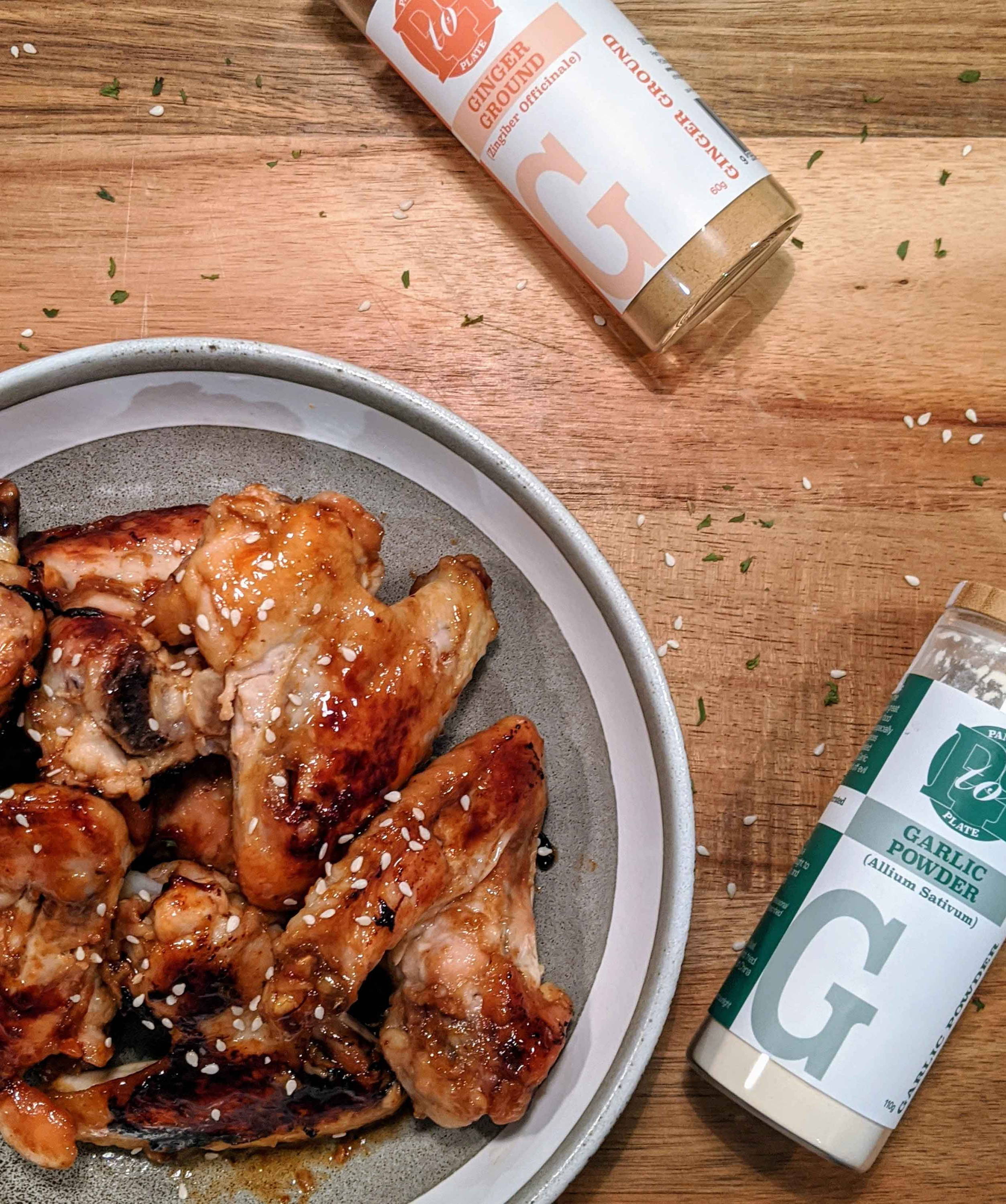 Need a new family favorite? You just can't go wrong with sweet and sticky chicken wings! Our delicious Ginger Honey Soy Chicken Wings, made with Pantry to Plate's amazing all natural 100% Ground Ginger and Garlic Powder is sure to hit the spot and have you licking your fingers afterward! Give it a go and tell us what you think!
---
---
Method
In a small saucepan, cook Ginger, Garlic Powder, Soy Sauce, Honey, Cooking Sake, Rice Wine Vinegar and Water over a medium heat, stirring constantly

 

Bring to the boil, then turn down the heat and let simmer for 2 minutes before removing, and set aside

 

Using a fork, prick the skins of the chicken wings (this allows them to absorb more of the

flavors

)

 

On the stovetop, pre

-

heat Olive Oil in a large pan

 

Place

the wings skin side down in the pan, and cook for 5-7 min until golden brown, before turning over

 

Cover pan and cook on stove top for another 25-30 min, until cooked through

 

Add marinade to chicken and coat well, and continue to heat for a further 3-5 minutes

 

 

Remove from heat and sprinkle with sesame seeds

 
Note: If you prefer to cook using an oven rather than the stove top, you can add marinade to chicken and place in a lined baking tray. Cook at 180° C for 30 minutes.