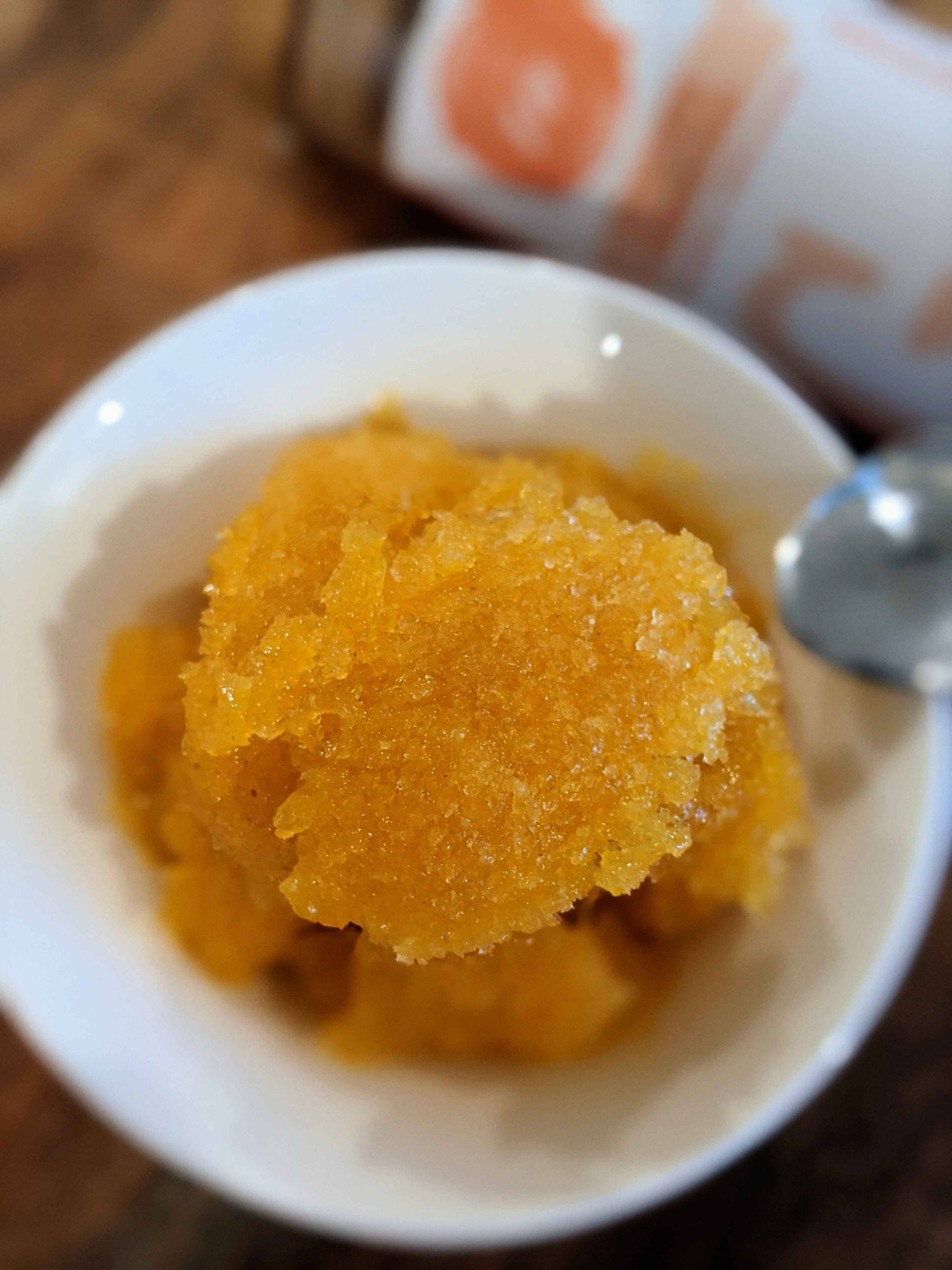 30 MINS (Plus minimum 5 Hours freeze time) 

Feel like a cool treat with a kick? Then look no further than our Ginger Peach Sorbet recipe! Made with Pantry to Plate's 100% all natural Ground Ginger, this beauty is guaranteed to keep you refreshed!
---
Ingredients
825g Tin Canned Peaches in J
uice
---
Method
Drain peaches and discard syrup.
Place peaches in food processor and process until smooth
Place the water, sugar and Ginger in a saucepan and bring to boil, reducing heat and simmering until sugar dissolves.
Remove syrup mixture from heat and refrigerate for one hour to cool.
Combine peaches and ginger syrup in a blender and blend until smooth.
Chill for at least 2 hours or overnight.
Put mixture into an ice cream maker and churn for 20-30 minutes.
Transfer into an air-tight container and freeze for at least 5 hours (ideally overnight).