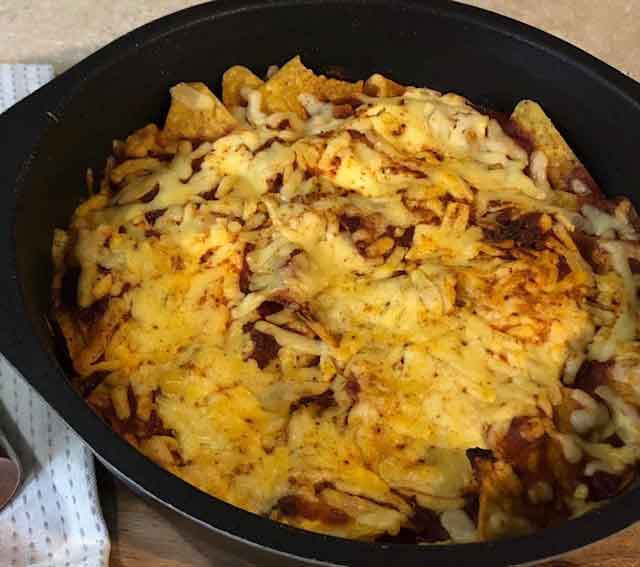 Quick, easy, and yet oh so satisfying, this Mexi-agna, made with Pantry to Plate's hugely popular Mexican Seasoning Blend, will hit the spot! Enjoy with friends straight from the dish (or eaten alone because its way too good to share!), this one goes great with a Beer!
---
Ingredients
1kg Beef Mince
1 Jar Enchilada sauce
6 tbs Mexican Seasoning
4 x 200g Packet of Corn Chips
3 Cups grated Tasty Cheese
250g Sour Cream
---
Method
Preheat oven to 180°
Grease an oven proof baking dish – not too deep, I used a 3lt round dish
In a lightly oiled pan over high heat, brown the beef mince
Add Mexican seasoning and cook for 3-5mins, add a little water if need to stop from burning
Add ¾ of the enchilada sauce
Cook for a further 3-5mins
Remove from heat and allow to cool
Stir through the sour cream and half of the cheese
Assemble your mexi-agna as follows; Layer of meat and sauce, Layer of corn chips. Repeat until finished ensuring you end on corn chips
Top with the remaining enchilada sauce and the grated cheese
If desired, sprinkle with an additional tbs of Mexican seasoning
Bake in the oven for 20-25mins
Enjoy with friends straight from the dish – goes really well with a Beer!