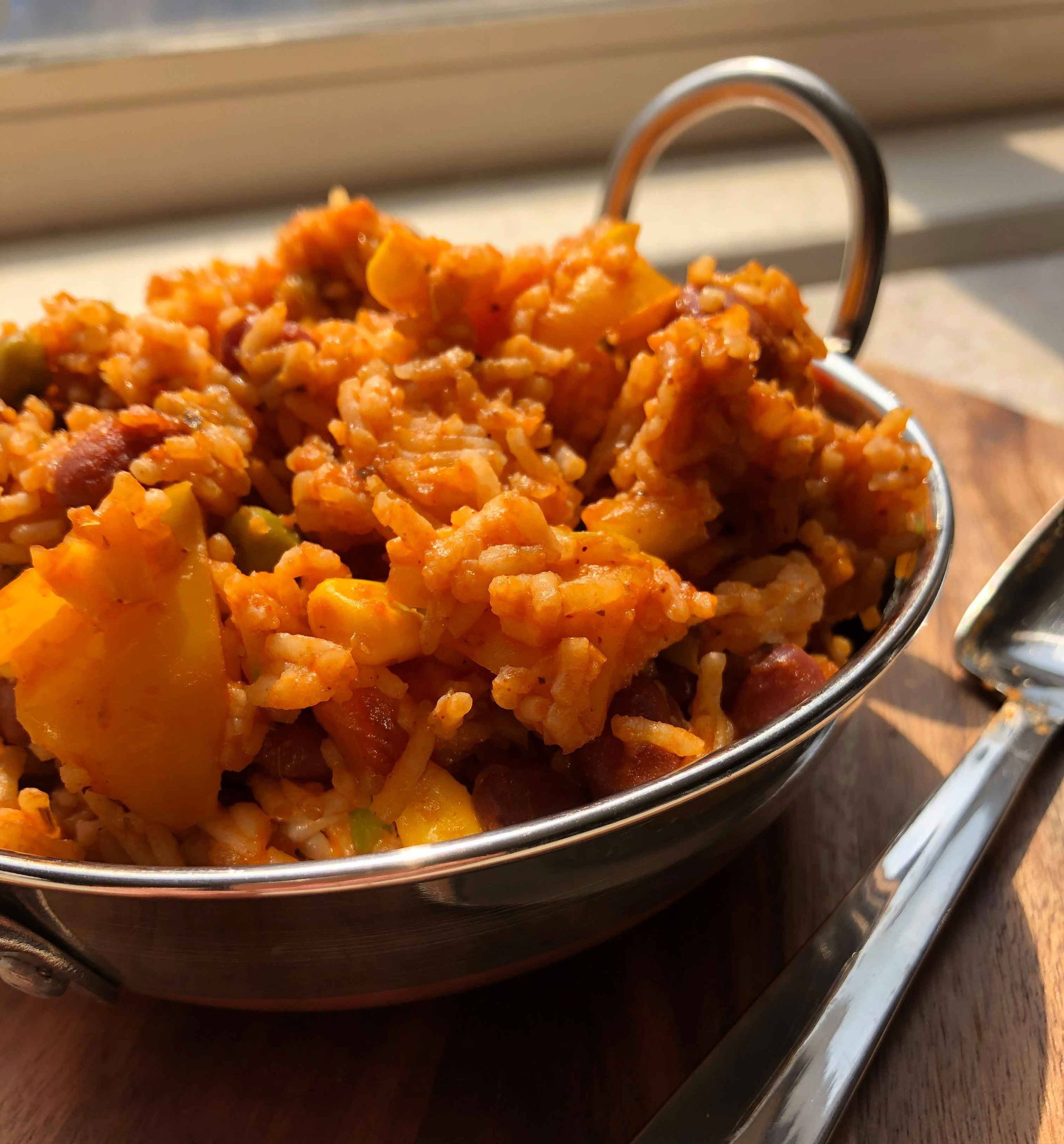 Spice up your rice with our amazing Mexican Fried Rice recipe! Made with Pantry to Plate favourites including Chipotle Chilli Powder, Oregano, Garlic Powder, Onion Powder and Cumin Seeds, this crowd pleaser is as delicious as it looks!
---
Ingredients
Sauce:
¼ Cup canola oil
¼ Cup plain flour
500g Jar of Passata
1 ½ Cups water
1 Chicken stock cube
1 Tbs Oregano
2 Tsp Cumin Seeds
2 Tsp Paprika
½ Tsp Chipotle Chilli Powder
1 Tsp Garlic Powder
1 Tsp Onion Powder
1 Tbs Brown sugar
Fried Rice:
3 – 4 Cups of left over cooked rice, ideally a day old
1 Tbs Olive oil
1 Tbs Garlic Powder
1 Diced capsicum (red ideally)
1 Can drained kidney beans
1 Can corn kernels (or peas and corn mix)
Optional 1 Cup shredded meat (chicken or beef)
1 Diced onion
Salt and pepper to taste
---
Method
To make the sauce;
Add oil to saucepan over med-high heat
Add flour and whisk until smooth
Add remaining ingredients and continue to whisk until smooth
Reduce heat to low and allow to simmer for 10-15mins, stirring occasionally so as not to burn or stick
Set aside to cool
Note: Makes enough for 2 batches of the fried rice. Can be stored in the fridge for up to 1 week, freezes well.
To make the rice;
Add oil to wok over high heat
Add onion, garlic powder, capsicum and fry for 2 mins
If using meat, add to the wok with kidney beans and corn, stirring to heat through for 2-3mins
Add the rice and give a good stir
Add half the sauce and stir through to ensure even coating of all rice
Add salt and pepper to your taste
Continue to stir while rice heats through evenly
Serve hot