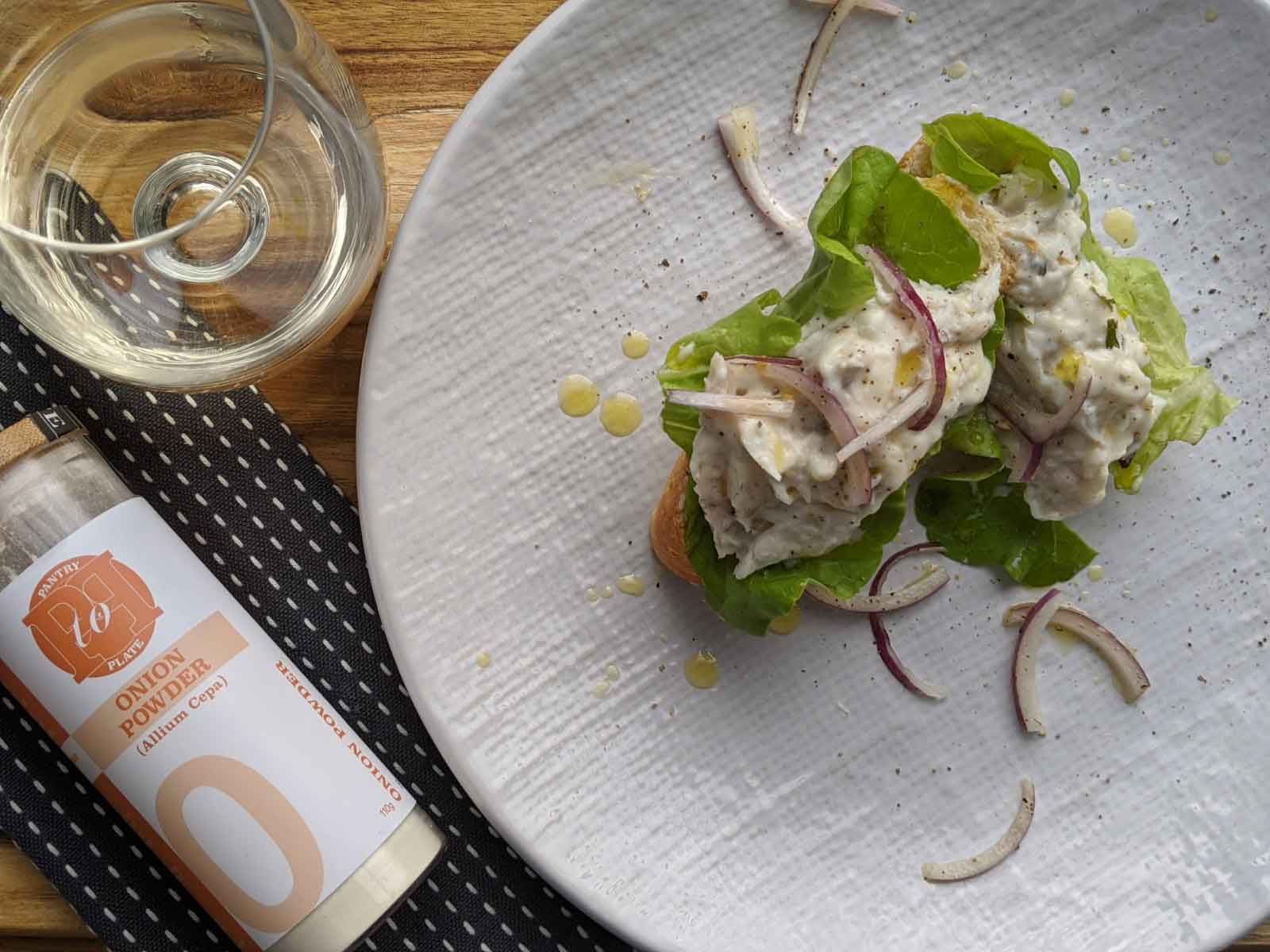 This poached fish dish with bechamel sauce is beautifully light and delicate. The combination of fresh barramundi with creamy bechamel sauce, made with Pantry to Plate's incredible Garlic Powder and Onion Powder makes for a delightful lunch or classical style entrée that is sure to impress.
---
Ingredients
For the Poach: 
400g Piece of Barramundi (Skin Off) 
½ Cup of Dry White Wine  
½ Cup of Full Cream Milk (Lactose free is suitable) 
1 Cup of Water 
1 Tsp of Garlic Powder 
½ Tsp of Parsley Leaves Dried 
½ Tsp Coriander Seeds Whole 
2 Slices of Lemon 
Salt and Pepper to taste 
For the Bechamel: 
½ Tsp of Onion Powder 
¼ Tsp of Garlic Powder 
40g Butter 
3 Tbs of Plain white flour 
2 Cups of Full Cream Milk (Lactose Free is suitable) 
---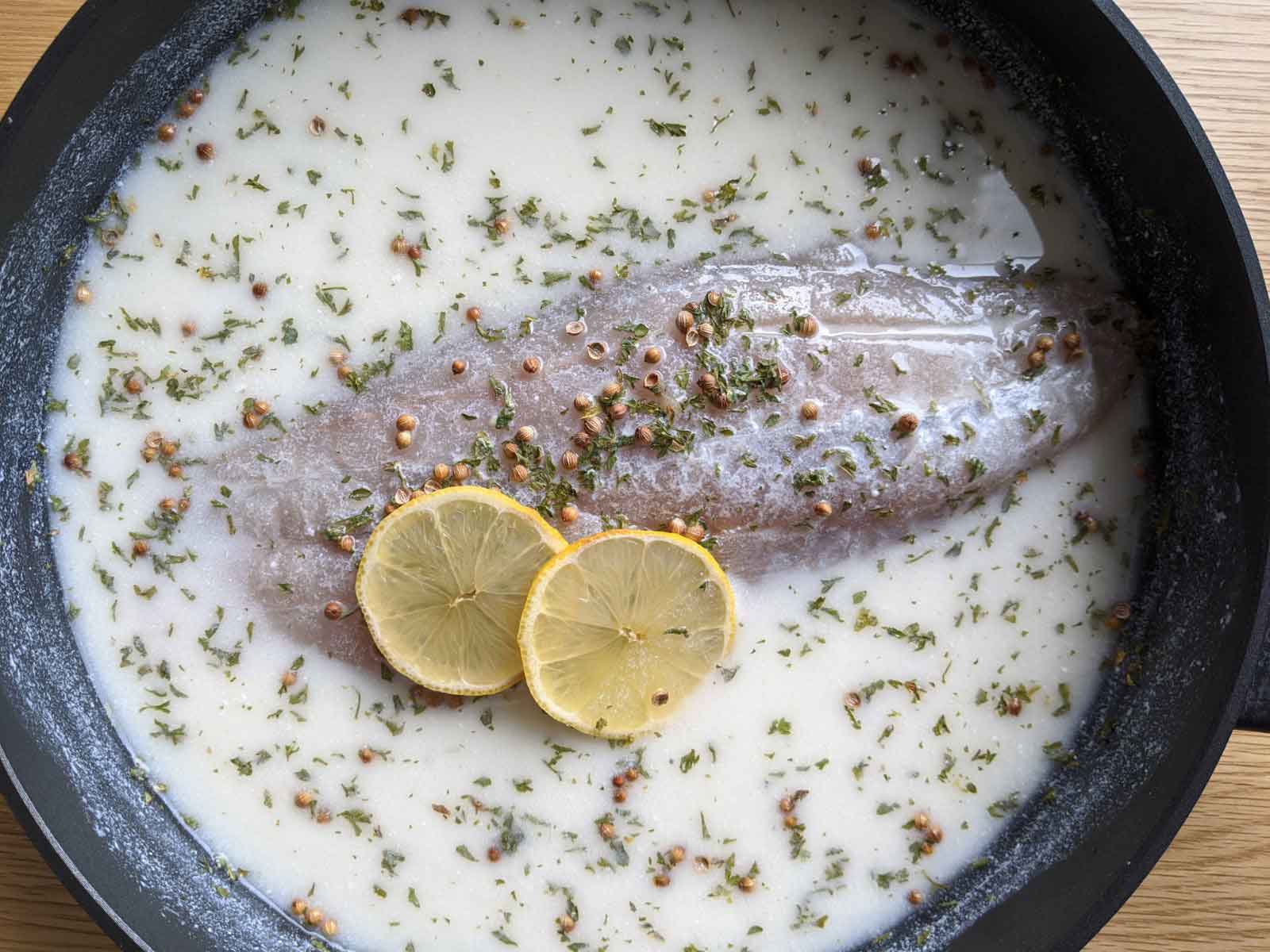 Poaching the fish 
Gently place fish in a deep-dish pan

.

 

I

n a bowl

or jug

combine the wine and milk

, a

dd the onion & garlic powders and whisk to combine and remove lumps

.

 

Pour into the pan over the fish to form the poaching bath

.

 

Add coriander seeds, parsley, lemon and water. Increase water if needed to ensure the fish is completely submersed.

 

Season with salt and pepper, fire up the stove and bring it to the boil.

     

Note: The milk will curdle – do not worry about this.

 

Once boiling reduce the heat to a simmer and watch until the fish is white and flaky

approx..

10 - 15 mins.

 

After 10 mins, touch the fish gently with your finger to see if the flesh will pull away. If it does than it is ready. If it still seems firm keep cooking.

 

Once cooked, gently fish it out of the poaching liquid (pardon the pun). Hold it up gently with your spatula to drain and then gently place it onto a serving dish.

 

Allow to cool.

 
The Bechamel Sauce 
In a heavy pot add the butter and all the dry ingredients and cook on high. Whisk while cooking to combine while the butter melts, do this until you see a deep yellow roux form.

 

Lower to medium heat and gradually add milk whisking at the same time. Do this bit by bit, allowing the heat to thicken the sauce before adding more

liquid.

 

Once all the milk is combined, it should resemble the consistency of a thickened cream.

 

Lower the heat to low and simmer for 10 minutes, stirring occasionally.

 

When the consistency resembles a loose custard, turn off the heat and season it with salt and pepper to taste.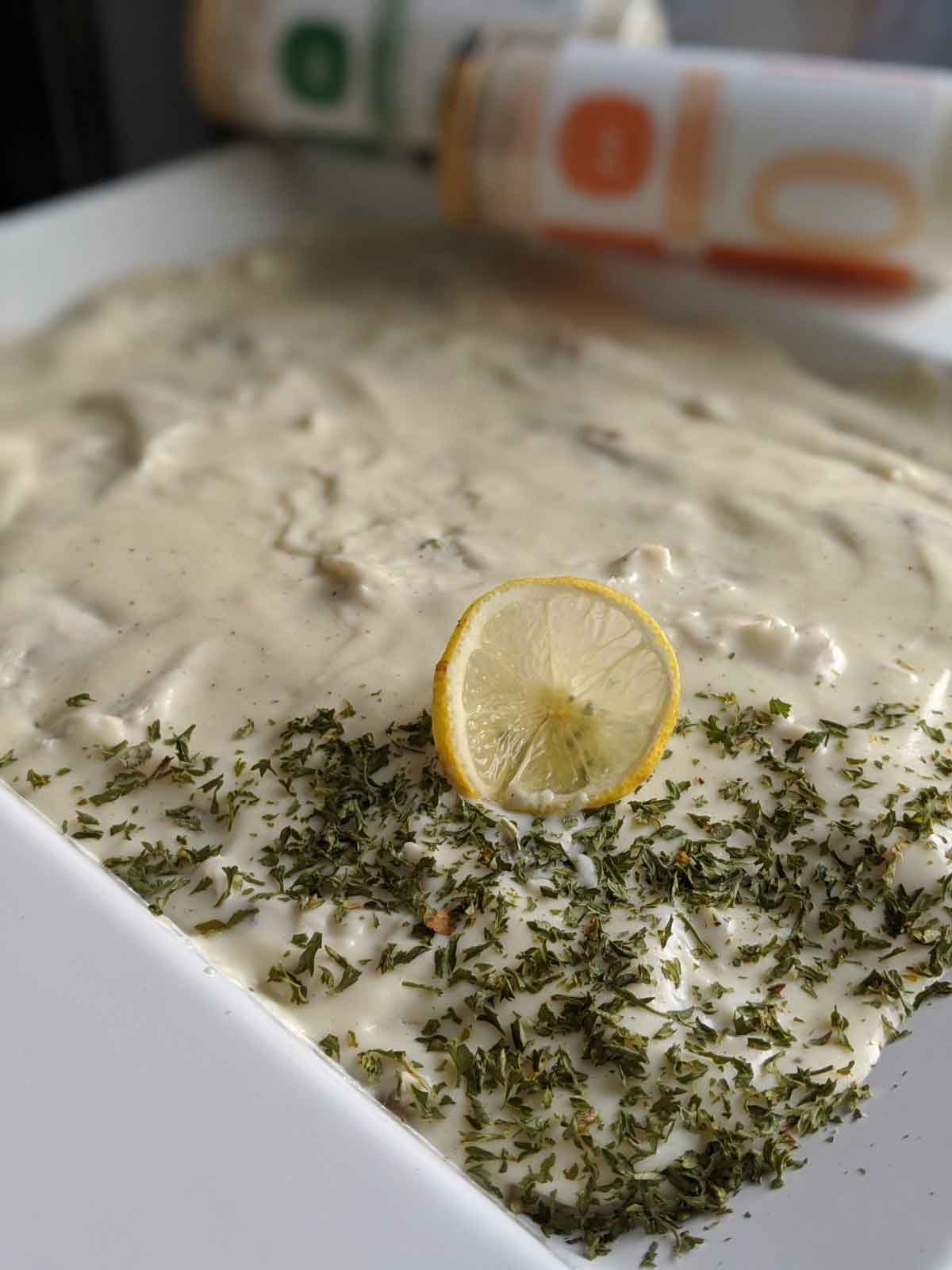 Plating the dish 
By now the fish should be cooled.

 

Gently pull the fish apart with your fingers and spread the contents evenly over your dish.

 

Pour over the bechamel.

 

Sprinkle with Parsley and serve with some fresh crusty baguette and a green oakleaf salad.