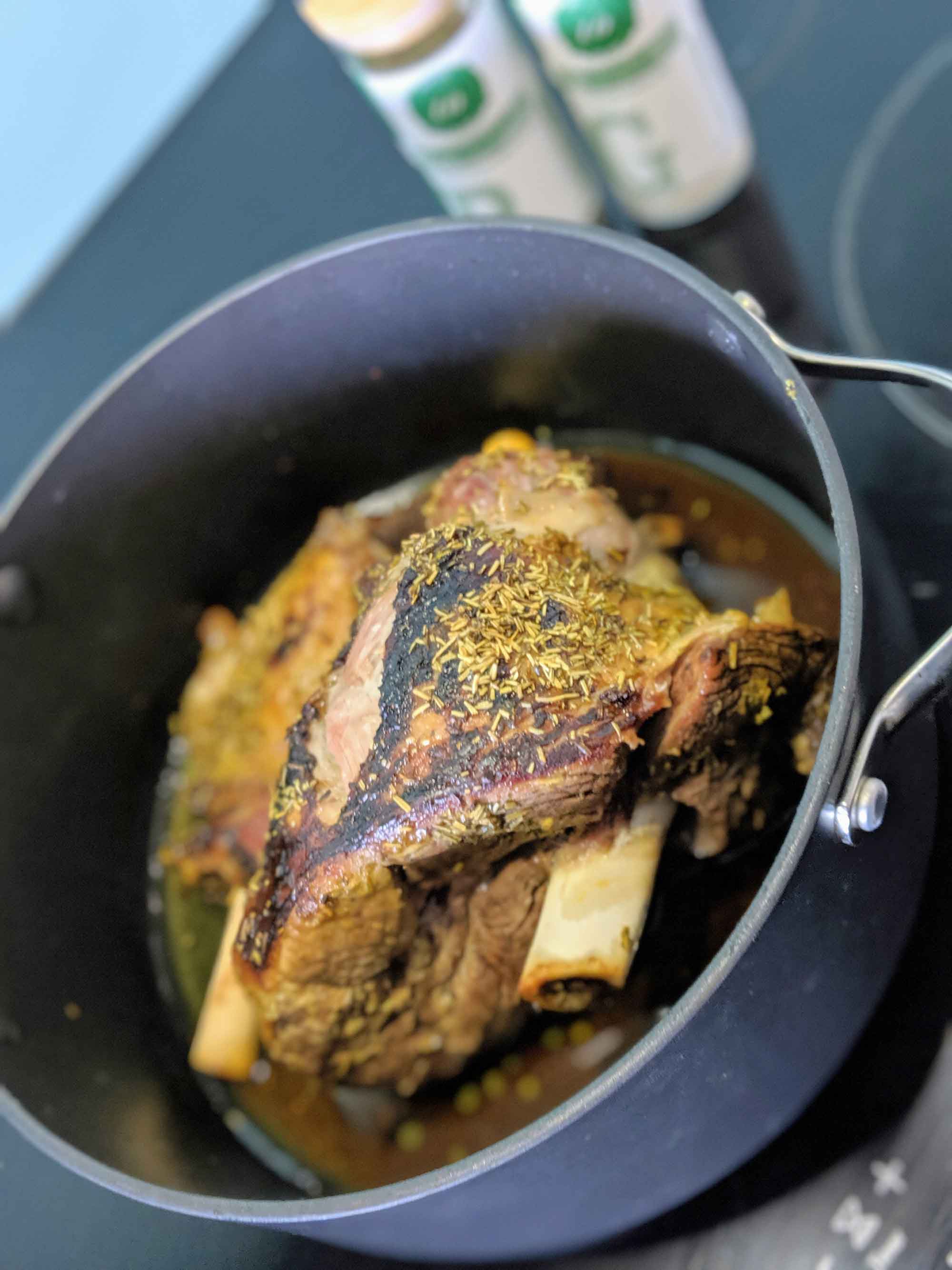 Nothing quite compares to the aroma of lamb roasting in the oven, and this one is a beauty! Whether pulled apart for sandwiches or as the main for your Sunday night dinner, this slow cooked lamb roast featuring Rosemary and Garlic Powder will hit the spot!  
---
Ingredients
½ leg Lamb Roast (approx. 1.6kg)
1 Tbsp Rosemary Leaves
1 Tbsp Garlic Powder
2 Tbsp Yellow Mustard Sauce
2 Tbsp Olive Oil
Sea salt
---
Method
Pre-heat oven to 150°C degrees
Mix mustard sauce, rosemary, and garlic powder together to create a paste and use it to marinate entire lamb
In a pan large enough to fit the whole lamb, heat the oil until very hot, then brown the meat on all sides (approx. 3-4 minutes each side)
Transfer the pot into the oven (or alternatively, transfer lamb to a roasting dish), and slow cook for 3 hours. (may take longer depending on the size of the lamb).
Let the roast stand for 20 minutes before serving.
Serve with roasted vegetables and your favourite condiments.