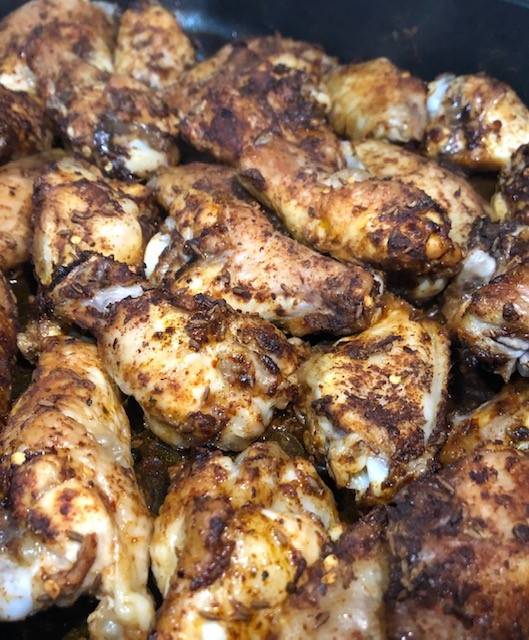 Want a delicious twist to Taco night? Try our to-die-for Taco Nibbles recipe! Made with Pantry to Plate staples including Cumin Seeds, Oregano, Onion Powder, Black Peppercorns, and of course our (not so) secret ingredient, Chipotle Chilli Powder, this is an absolute showstopper that you'll want to make over and over again!
---
---
Method
1. Add all ingredients except the chicken to a mason jar (or similar)
2. Shake well to combine
3. Place your chicken nibbles (single layer only) in a large lightly oiled baking dish
4. Sprinkle generously with the seasoning you've made in your mason jar – approx 3-4 good tablespoons should cover it. Ensure you get your hands dirty and get the seasoning on both sides of the chicken.
5. Bake at 200° for 30-45mins until chicken is cooked through
6. Serve with Mexican rice and salad or enjoy as they are for an appetizer or party share platter
Note: Seasoning will clump in the mason jar over time, just give it a good stir.