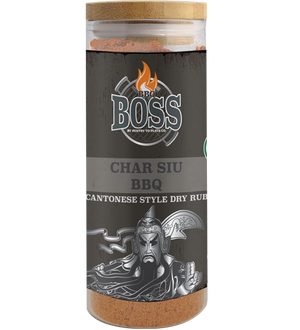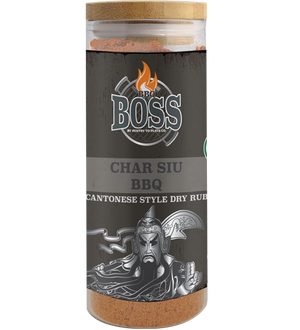 On Sale
BBQ Boss - Char Siu Cantonese Style BBQ Dry Rub

A sweet, savoury and visually striking blend.
The term "char siu" appeared in royal recipe books over 3,000 years ago in the Zhou dynasty. In this era menus featured a lot of grill or BBQ recipes. During the 1950's, the best variety in town was known as "floor scraping" char siu. Thi is referred to the pigs used, which were so fat their bellies scraped the floor – a sign of the preferred fat content at the time.
Perfect For: When you think Char Siu, you immediately think pork. But don't be fooled! Rub on duck or chicken for that delicious Cantonese feel.
Origin: We've done the blending for you, in Australia from all natural local and imported ingredients.
Ensure Longevity: Store in a cool, dry place out of direct sunlight.