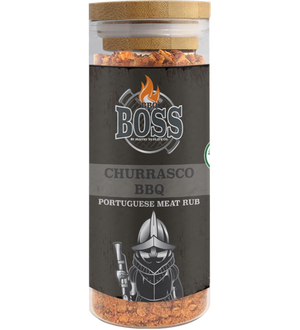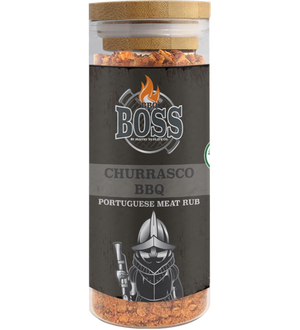 On Sale
BBQ Boss - Churrasco Portuguese Meat Rub

A zesty mix of spice and herb with a charged kick
There is no doubt that the Portuguese influenced world foods with the introduction of foreign ingredients to several parts of the Globe. "Churrasco" is simply the Portuguese translation of the word "barbecue" although they have been made famous by peri-peri chicken, the portuguese have been grilling all proteins over charcoals for centuries.
Pantry to Plate's BBQ Boss Churrasco Meat Rub is developed for those with an obsession and love of all things BBQ. The churrasco rub brings with it BBQ, hot coals and aromas of charred meat. The rub offers a blend of heat, salt and smoky spices, with coffee adding a unique depth of flavour.
Perfect For: The Churrasco BBQ Boss Meat Rub is the most versatile rub of its kind. Perfect for chicken, beef, ribs, pork, lamb and fish its flavour compliments any dish.
Origin: We've done the blending for you, in Australia from all natural local and imported ingredients.
Ensure Longevity: Store in a cool, dry place out of direct sunlight.