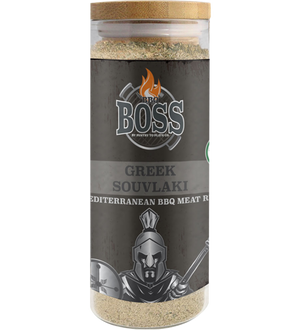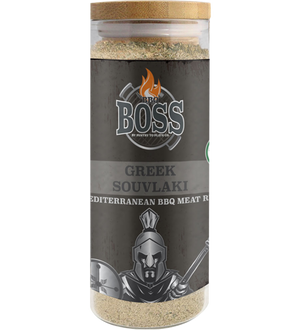 On Sale
BBQ Boss - Greek Souvlaki Meat Rub

An earthy, aromatic and
bold flavour.
Traditionally an outdoor event shared by either a single family or an entire community, the Greek BBQ or "Souvlaki" resembles a typical barbecue. The centrepiece, being indulgent amounts of beautifully marinated meats loaded onto metal skewers or "souvlas" and hand rotated over a bed of coals until cooked to perfection.

Perfect For: The BBQ Boss Greek Souvlaki Meat Rub is perfectly blended for its protein counterparts, poultry, lamb and fish. Or use on roasted vegetables for a twist from the Mediterranean.
Origin: We've done the blending for you, in Australia from all natural local and imported ingredients.
Ensure Longevity: Store in a cool, dry place out of direct sunlight.