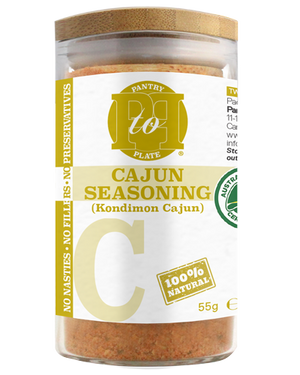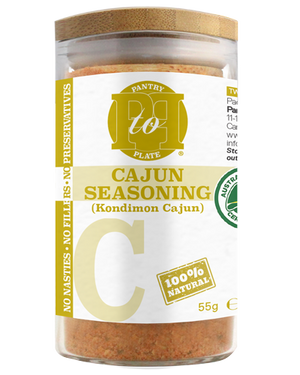 On Sale
Cajun Seasoning

(Kondimon Cajun)
A fiery, savoury and bold Cajun Seasoning
Originating from Louisiana, Cajun Seasoning was developed by the Acadians by combining elements of French, Spanish and West African cuisine. This authentic hot and spicy mix is made for food that is to be shared with those you love, just like they do in Louisiana.
Perfect For: Cajun Seasoning is perfect for meat, poultry, and especially seafood. Use it to make Gumbo or Jambalaya. Add it to your sausage or meatball mix. Or use it to season chicken wings, shrimp or a whole snapper before barbequing for a hot and tasty dish.
Contains: Cajun Seasoning is a deliciously spicy, perfectly balanced blend of Paprika, Cumin, Mustard, Pepper, Thyme, Oregano, Garlic and Salt.
Origin: We've done the blending for you, in Australia from local and imported ingredients.
Ensure Longevity: Store in a cool, dry place out of direct sunlight.