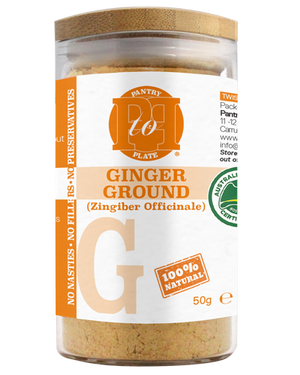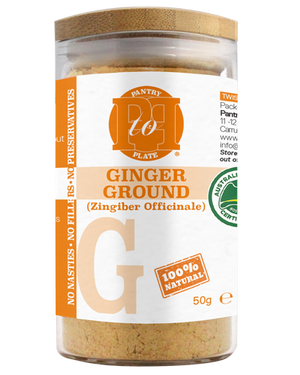 On Sale
Ginger Ground

(Zingiber Officinale)
Fierce and peppery with lemony undertones.
Ground Ginger is the dried form of the Ginger plant stem. As one of the first spices exported from the Orient, Ginger spread worldwide as early as the 1st century. Its powdered form is popular due to its ability to withstand higher cooking temperatures without compromising the flavour.
Perfect For: Tangier & more concentrated than its fresh counterpart, Ground Ginger is essential for Asian cuisine & perfect for flavouring curries, roast pork, Asian greens & cold or warm beverages. It can also add a zing to baked goods, such as gingerbread or
ginger snaps.
Pairs Beautifully With: Our all natural Garlic Powder, Cinnamon, and Chipotle Chilli Powder.
Unleash the Flavour: For a strong flavour and spice kick, add Ginger when the dish is near complete. To tame the flavour add earlier on, as long cooking times will mellow the kick whilst maintaining its bold flavour.
Origin: Sourced from the home of Yogi's, Bright colours and the Taj Mahal - India
Ensure Longevity: Store in a cool, dry place out of direct sunlight.