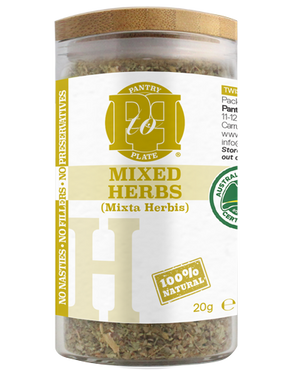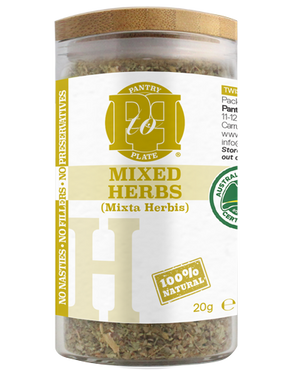 On Sale
Mixed Herb Blend

(Mixta Herbis)
A versatile, hearty, aromatic blend.
One of the most popular blends the world over, Mixed Herbs is a delightful mix of four aromatic herbs that pair beautifully to give your dish a big flavour boost. It's a pantry staple that is guaranteed to please even the fussiest of palates!
Perfect For: This delicious Mixed Herb blend is perfect for meat, poultry, seafood and vegetables. Use it in casseroles, stews, and soups. Add it to spice rubs, stuffing mixes, vinaigrettes and marinades. Or use it as a delicious garnish over your favourite steamed vegetables.
Contains: Mixed Herbs is a delicious, versatile, perfectly balanced blend of Sage, Thyme, Marjoram and Oregano.
Origin: We've done the blending for you, in Australia from local and imported ingredients.
Ensure Longevity: Store in a cool, dry place out of direct sunlight.