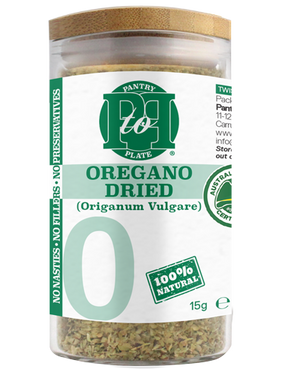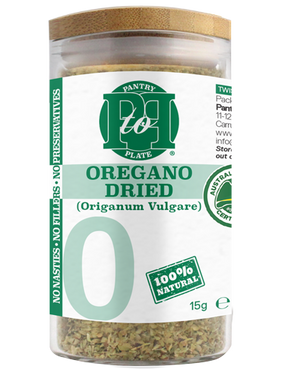 On Sale
Oregano Leaves Dried

(Origanum Vulgare)
A hearty, assertive flavour with a peppery bite and zing.
Price per 10g: Only $2.60
Origanum, a genus of the mint family, Dried Oregano is an intensified version of its fresh counterpart. In Greek mythology, Aphrodite, the Goddess of Love, created Oregano as a symbol of happiness and planted it on Mt Olympus.
Perfect For: A stronger substitute for Marjoram, dried Oregano is perfect for Greek or Italian cooking. It works beautifully in slow-cooked dishes. Ideal for simmering in tomato sauces. Use it on pizzas, pasta, or marinate & grill chicken or lamb. Mix with Sumac, sesame seeds, salt & olive oil to create an authentic Zaatar mix.
Pairs Beautifully With: Our all-natural Cinnamon, Garam Masala, and Garlic Powder.
Unleash the Flavour: Infuse 1tbsp of Oregano with 1tsp of olive oil for about 10 mins to rehydrate and bring out the full flavour.
Origin: Sourced from the land of the Olympics, mathematics, tzatziki, and the Zorba's dance - Greece
Conversion: 1 teaspoon of dried oregano = 1 tablespoon of fresh chopped oregano
Ensure Longevity: Store in a cool, dry place out of direct sunlight.