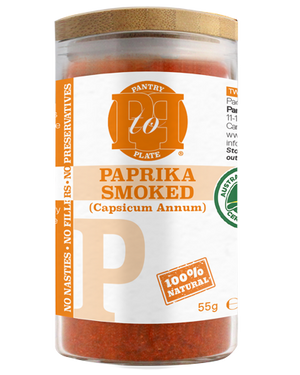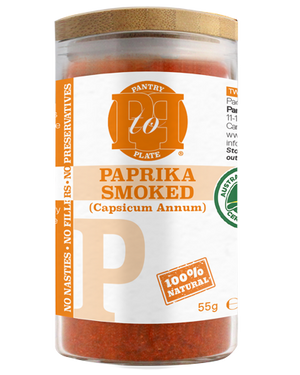 On Sale
Paprika Smoked

(Capsicum Annum)
A warming, oaky, smokey flavour.
Made from various dried and ground peppers, Paprika was once used to decorate the baroque gardens of European nobility. Known to promote colour pigmentation in certain animals, it's rumoured that some zoos will occasionally give Paprika to their flamingos to help them keep their pink colour.
Perfect For:Smoked Paprika is perfect for Hungarian, Spanish and Portuguese dishes. Add it to rice, stews, marinades and dressings. Use on soft cheese before baking or in a smokey barbeque marinade. Or sprinkle on scrambled eggs or add to your omelette for a delicious breakfast twist.
Pairs Beautifully With: Our all-natural Garlic Powder, Basil and Cumin Seeds.
Unleash the Flavour: Heat Paprika in some Olive Oil to unlock its enticing natural flavour, but be careful as it can easily burn.
Origin: Sourced from the home of the Flamenco, Spanish guitars, bullfighting and bakalao - Spain
Ensure Longevity: Store in a cool, dry place out of direct sunlight.