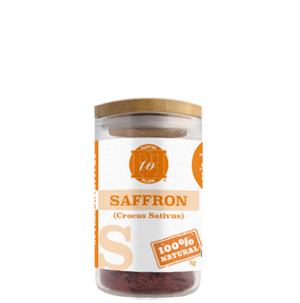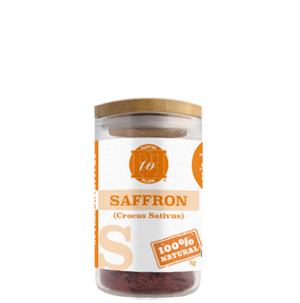 On Sale
Saffron Threads

(Crocus Sativus)
A musky, earthy flavour with a distinctive aroma.
One of the most precious spices in the world, Saffron Threads, is the stigma of the Crocus plant's flower. Grown since the early Bronze Age, Ancient Persians used to weave Saffron Threads into ancient royal carpets.
Perfect For: Both sweet and savoury dishes. Use it in paella, biryani or risotto. Transform sauces, or infuse in milk to add to custards and ice cream.
Pairs Beautifully With: Our all natural Cinnamon, Cumin and Coriander.
Unleash the Flavour: Grind gently with a mortar and pestle before submerging Saffron in warm or hot water for at least 20 minutes to allow the flavours to flourish.
Origin: Sourced from the home of Mantu pasta and the delicious Afghan dumplings known as Ashak, Afghanistan.
Ensure Longevity: Store in a cool, dry place out of direct sunlight.