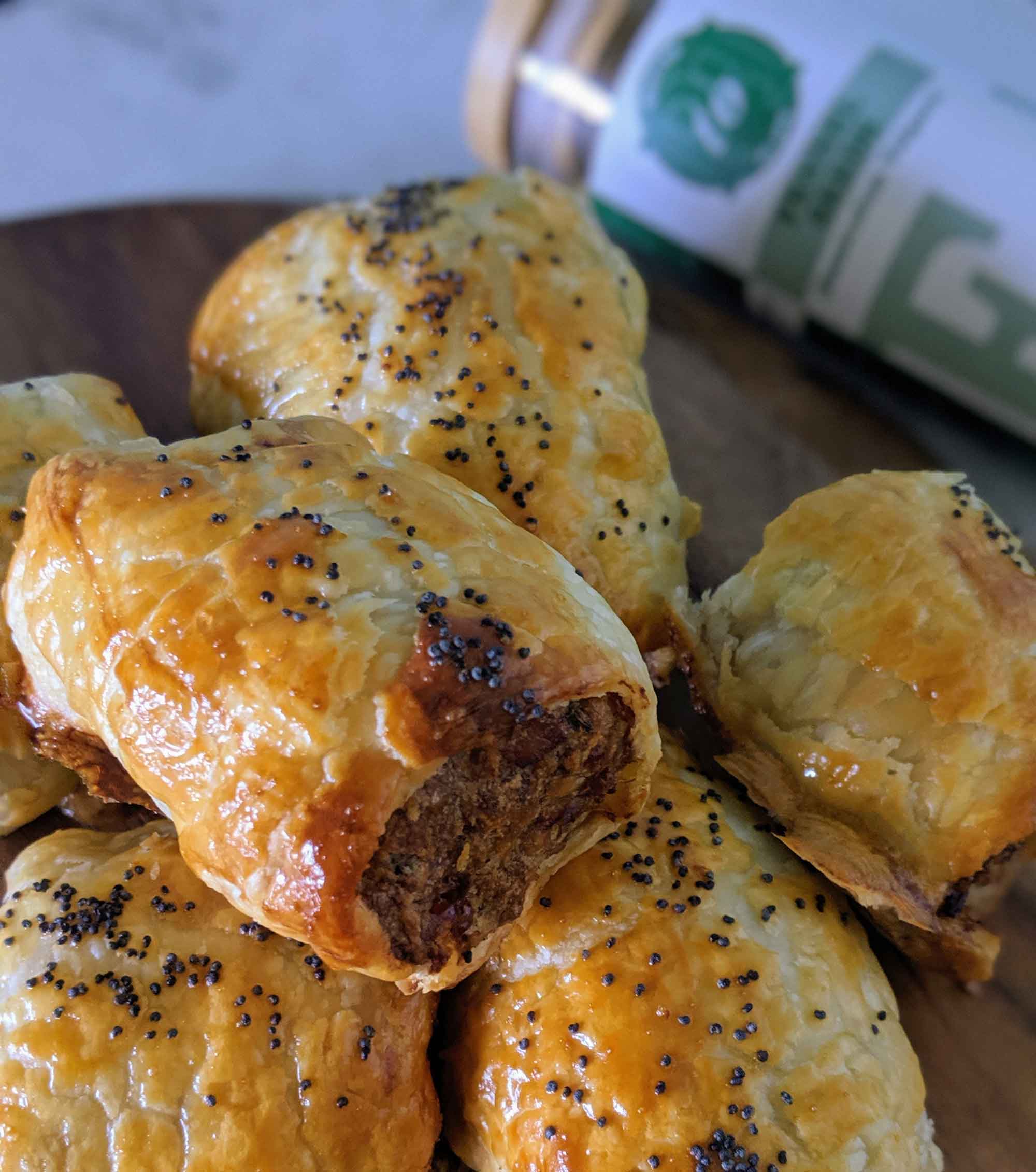 A twist on the traditional sausage roll, this savoury yet sweet pastry, containing Pantry to Plate's Fennel Seeds is great for lunches, picnics or "just because"! Give it a try and tell us what you think!  
---
Ingredients
1 Brown Onion, diced
½ Tsp Garlic Powder
2 Tsp Fennel Seeds, toasted
1 Tbs Olive Oil
500g Beef Mince
¼ Tsp Salt
Pepper
1 Egg
¾ Cup Panko Breadcrumbs
2 ½ Sheets Puff Pastry
1 additional egg lighted whisked for pastry
Poppy seeds optional to sprinkle over pastry
---
Method
Preheat oven to 180 Degrees Celsius
Heat oil in a frypan over medium heat
Add in diced onion and stir until caramelized
Add garlic powder and bacon and cook for 5 minutes
Remove from heat and let cool for 10 minutes
In a bowl, combine bacon and onion mixture, beef, fennel seeds, whole egg, and breadcrumbs and mix well
Line baking tray with baking paper
Layout puff pastry sheets and cut in half and brush one edge with whisked egg
Shape filling into logs along the middle of the pastry, keeping meat as tightly together as possible
Roll up the pastry sheet around the filling, and roll up and brush the edge with egg and "close" over
Cut each log into 4 equal lengths and place seam side down onto baking paper
Brush top of each piece with whisked egg and sprinkle with poppy seeds
Bake in oven for 30 to 35 min, until the pastry is a nice golden brown
Serve warm with tomato ketchup
Note: Beef can be substituted for Pork mince.