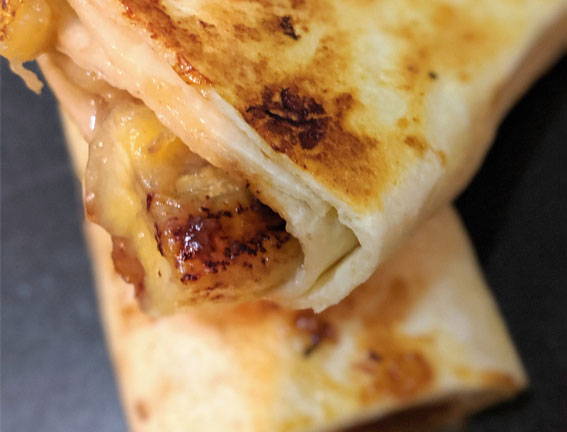 Feel like something that hits the sweet spot but don't have the time or motivation to prep a big dessert? Look no further than this Cinnamon Sugar Banana Pan-Wrap! Requiring less than 10 min including prep and cook time, and using Pantry to Plate Co's Ground Cinnamon, this decadent wrap will fast become your 'go-to' for your quick and easy sugar fix.
---
Ingredients
1 Banana, peeled and sliced horizontally
---
Method
Spray some oil on a frypan or crepe pan and heat
Mix Cinnamon and Sugar together
Once the pan is hot, add banana and sprinkle with cinnamon sugar mix
Cook for a few minutes until browned, then turn over and repeat step 3
Remove banana from the pan
Place banana in wrap bread, wrap it up and cut in half (so it will fit in the pan)
Return to pan (respraying the frypan with oil if required), and cook for few minutes on both sides until wrap starts to brown
Serve immediately either on its own or with ice cream.