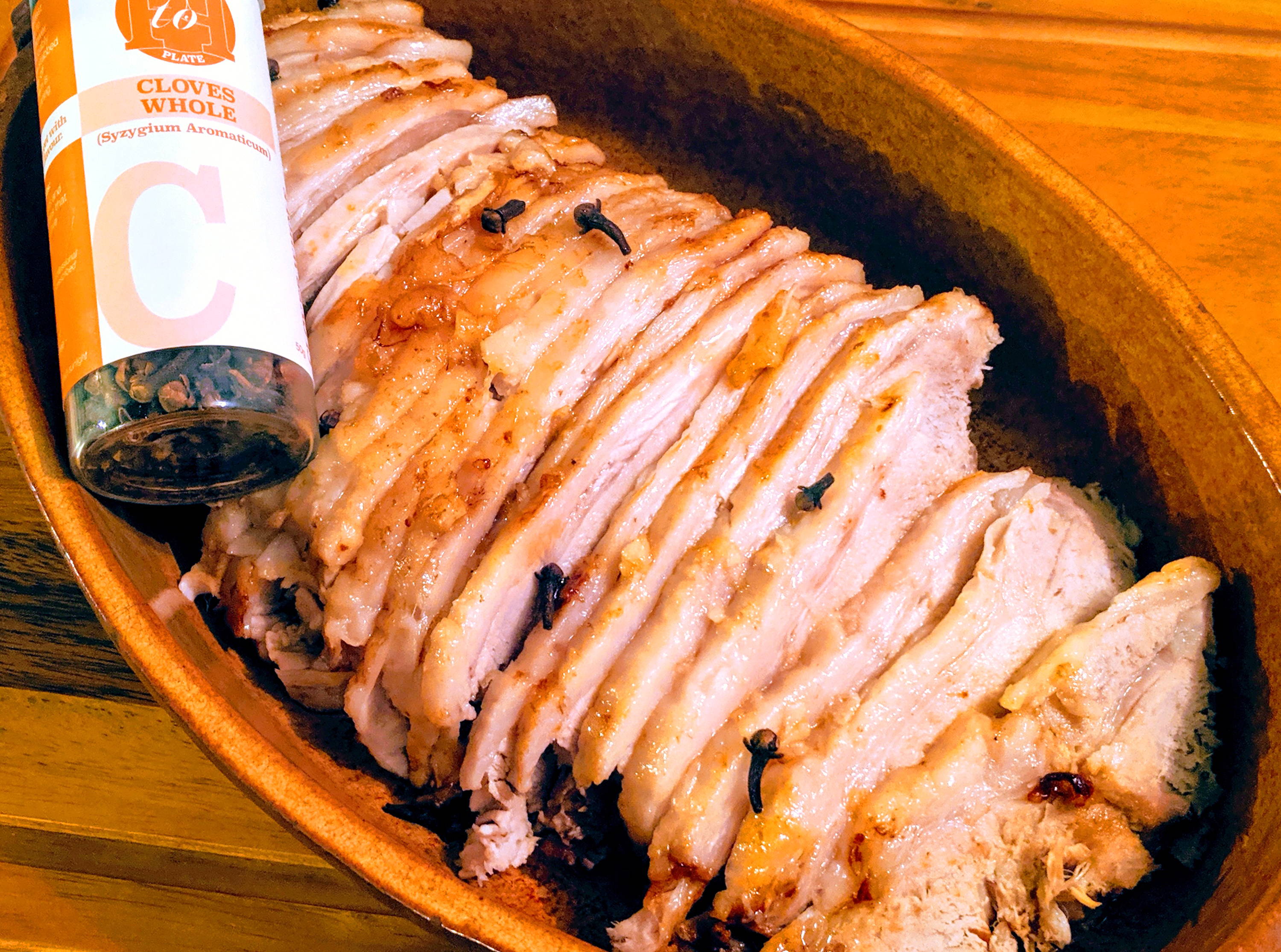 Who doesn't love a roast Pork. This traditional favourite is made even more special by its Mauritian tradition of featuring Cloves and cooking long and slow on the stove. Give it a go! It is definitely not one to miss...
---
Ingredients
3 – 3.5KG Pork Shoulder, boneless.
1 tsp of Whole Cloves
1 tsp of Whole Black Peppercorns
¼ Cup of Premium Soy Sauce
3 tbsp of Olive Oil
1 tsp of Table Salt
1 tsp of Nutmeg Ground
1 tsp of Garlic powder
1 Whole onion – sliced (1 cm slices)
1 Cup of water
Prep time: 10mins
Cook time: 3 hours (on gas stove)
---
Method – using cast iron pot with lid
If pork is rolled with twine, remove twine and flatten out
Turn pork skin side down, sprinkle on top Cloves, nutmeg, Garlic Powder and salt.
Drizzle with 1tbsp of olive oil and massage spices into the meat.
Add 1tbsp of olive oil to the pot, spread sliced onion over the based loosely to create a bed for the meat. Sprinkle Whole Black Peppercorn's over the onion.
Lay the pork over the bed of onions and pepper.
Rub remaining oil over the skin, pour the soy sauce over evenly, then pour the water into the pot around the pork.
Place lid on the pot, place on large burner and cook on high for 30 mins.
After 30 mins, move pot to medium burner and cook on low for 2 hours.
After two hours, flip the pork over so it is skin side down and cook on low for a further 30 mins.
When complete carve up and serve with your favourite gravy or go traditional Mauritian and try a garlic aioli.