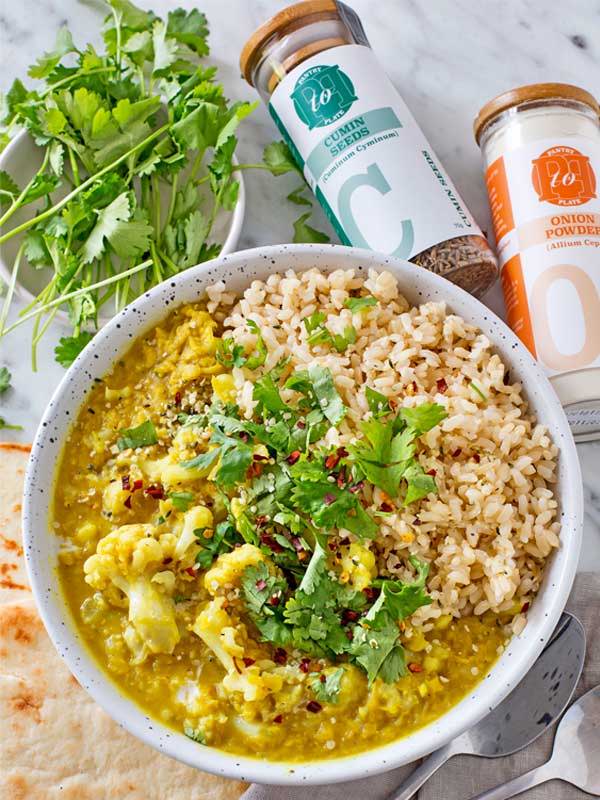 P2P friend Luba Pavia of @cook.vegetarian has done it again! This time with her amazing Creamy Coconut and Cauliflower Dahl! Made with several of P2P's 100% all natural favourites including Garlic Powder, Cumin Seeds, and Turmeric Powder, this is one recipe that's too good not to share!  
---
Method
In a large frying pan melt butter over medium heat and add all the spices.
Cook for 30 seconds.
Add lentils, coconut milk and water, stir to combine. Cook on a low heat for 15 minutes until lentils are soft and dahl is thick.
Add in cauliflower florets, mix to combine and cook for another 5 minutes.
Serve dahl warm with steamed rice and garnished with coriander. Enjoy right away!