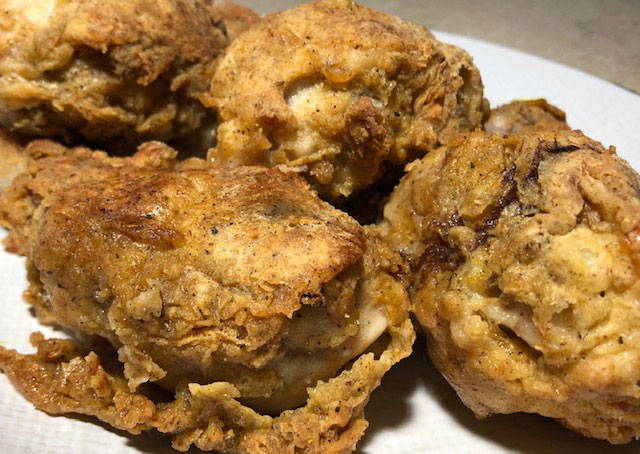 Mumma's cracked the Colonel! and oh my will you be blown away. If you thought that traditional mix of secret herbs and spices could not get any better, think again! With P2P's 100% pure herbs and spices Mumma's recipe put's the colonel's to shame.
---
Ingredients
1 Egg
2 Cups Oil for frying
1kg Chicken Drumsticks
---
Method
Grind together Black Peppercorns, Chipotle Chilli Powder, Onion Powder, Garlic Powder, Rosemary, Basil, Paprika, Oregano, Mustard Seeds, Italian Herbs and Salt in a food processor for 5 seconds.
Add flour and mix well.
In a seperate bowl, whisk egg with a fork until combined.
Dip chicken into egg mixture, and coat with flour mixture, ensuring an even coat. Repeat process again until chicken is well coated.
In a deep frypan, bring oil up to the boil.
Fry chicken in batches for 5 minutes each side (or until crumb is brown and crispy).
Place chicken on baking tray and cook at 180° C for 25-30 minutes or until chicken is cooked through.
If Chicken Breast is prefered, cut chicken into desired shape (bitesize "popcorn chicken" is great for the kids!), and follow steps 1 to 5 as per above. Then cook chicken in batches until entirely cooked through.