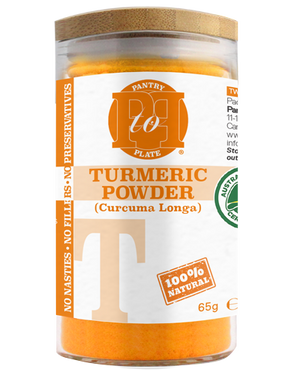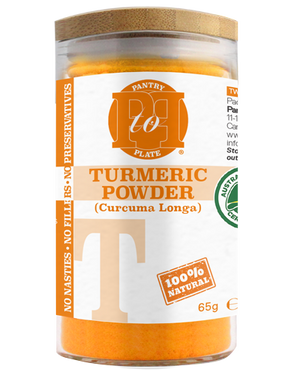 On Sale
Turmeric Powder (Madras)

(Curcuma Longa)
A uniquely vibrant, slightly gingery musky spice.
Turmeric is known as the "Golden Spice" and is often used instead of saffron thanks to its deep, rich, golden yellow colour and unique flavour. Turmeric holds a special place in Hinduism and is a key element in cultural traditions such as Mangala Sutra.
Perfect For: Turmeric's unique and vibrant flavour makes it perfect for chicken, fish, and vegetables. An essential ingredient in curry sauces, it also goes well with rice, mustard pickles, and chutneys. For a colourful twist, add to scrambled eggs, frittatas or even salad dressings.
Pairs Beautifully With: Our all natural Cumin Seeds, Ginger, and Black Peppercorns.
Unleash the Flavour: Get the most out of Turmeric's earthy, sharp notes by frying in fats and oils. Water mutes Turmeric's flavour, whilst acids will keep the colour vibrant.
Origin: Sourced from the home of Yogi's, Bright colours and the Taj Mahal- India
Ensure Longevity: Store in a cool, dry place out of direct sunlight.