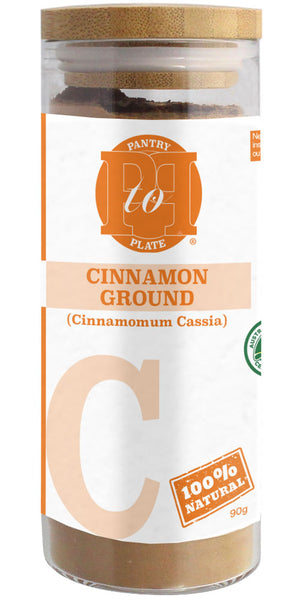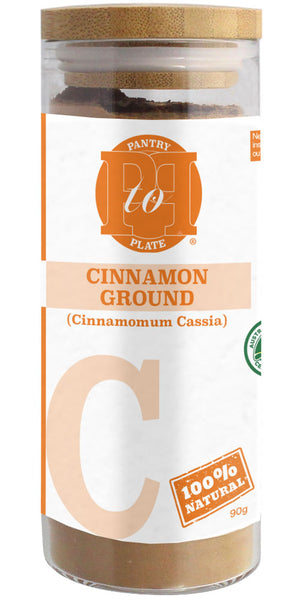 On Sale
Cinnamon (Cassia) Ground - Large

(Cinnamomum Cassia)
The most versatile sweet and savoury spice known to man.
The bark that is scored peeled and ground from the Cinnamomum tree. Cinnamon has a history dating back as far as the Ancient Egyptians. Once rare and valuable, Cinnamon was regarded as a gift fit for kings.
Perfect For: This "Jack of all trades" is perfect for nearly everything! Balance curries, soups, and spice rubs. Or enhance pies, bread and cakes. You can even mix with sugar as a seasoning for doughnuts, pancakes or fruits. Try sprinkling a pinch over your chicken broth for an aromatic twist.
Pairs Beautifully With: Our all-natural Cumin Seeds, Cloves, and Star Anise.
Unleash the Flavour: Cooking with fats and/or alcohol will intensify Cinnamon's flavour. Alternatively add early in cooking to get the same result.
Origin: Sourced from far beyond the Wall. Home of terracotta soldiers and fried rice - The People's Republic of China
Ensure Longevity: Store in a cool, dry place out of direct sunlight.