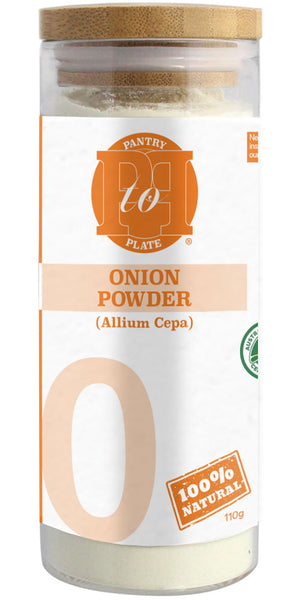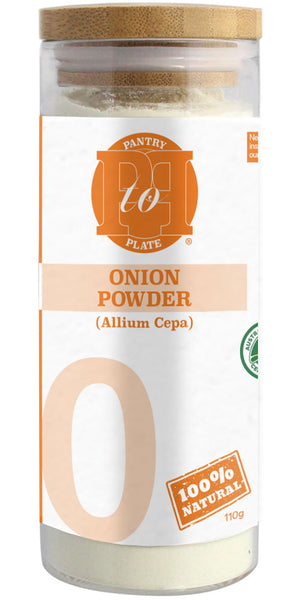 On Sale
Onion Powder - Large

(Allium Cepa)
Distinctively pungent & sulphur like, without the tears.
Price per 10g: Only $0.59
The dehydrated & ground form of its fresh vegetable counterpart, Onion Powder, is a zero fat flavour enhancer that won't make you cry. In Ancient Egypt, Onions were once an object of worship that symbolised eternity, and in recent times famously compared to Ogres due to their layered circular anatomy.
Perfect For: Super concentrated, Onion Powder is perfect for spice blends, & rubs, sauces & marinades. Use it in sausage fillings & meatballs or burgers. Great for soups & dips, where chunks are unwelcome. Or use it to season roast veggies.
Pairs Beautifully With: Our all natural Garlic Powder, Chipotle Chilli Powder, and Black Peppercorns.
Unleash the Flavour: Add Onion Powder early in the cooking process to allow its delicious flavours infuse in your dish!
Origin: Sourced from far beyond the Wall. Home of terracotta soldiers and fried rice - The People's Republic of China
Ensure Longevity: Store in a cool, dry place out of direct sunlight.