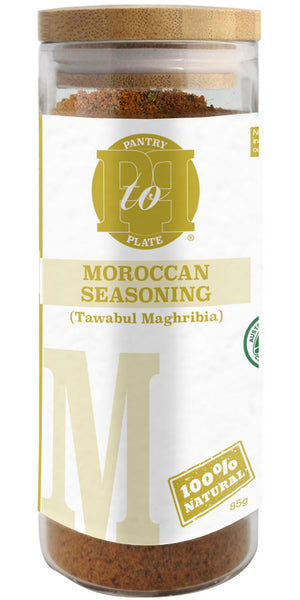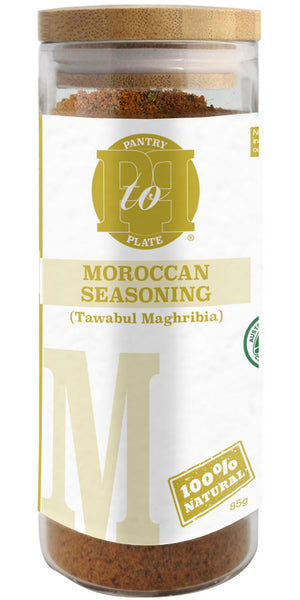 On Sale
Moroccan Seasoning - Large

(Tawabul Maghribia)
An authentic, earthy, rich and warming spice blend.
Renown for their hospitality, it's no surprise that Moroccan Seasoning is an earthy, rich and unique blend that is as warm and harmonious as its people.
Perfect For: Moroccan Seasoning is perfect for meat, vegetables, casseroles and stews. It's incredible in slow or tagine cooked recipes that require long cooking at low temperatures. Use it as a spice rub or marinade for chicken or pork before grilling. Or sprinkle on flat bread for a tasty snack.
Contains: Moroccan Seasoning is a tantalising perfectly balanced blend of Turmeric, Pepper, Parsley, Bell Peppers, Onion, Garlic and Salt.
Origin: We've done the blending for you, in Australia from local and imported ingredients.
Ensure Longevity: Store in a cool, dry place out of direct sunlight.