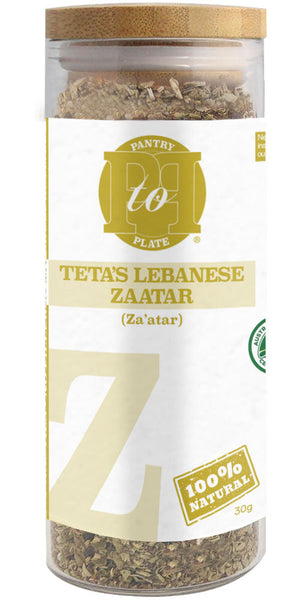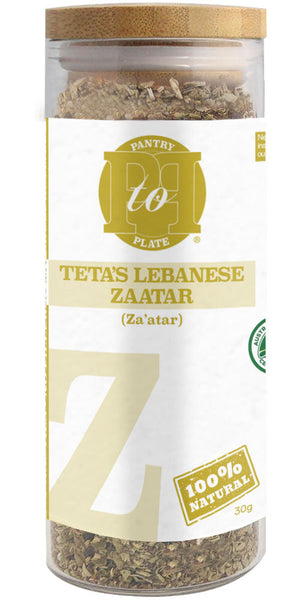 On Sale
Teta's Lebanese Zaatar Spice Blend - Large

(Za'atar)
A warm fragrant blend with a tangy peppery bite.
With a history dating back as early as the 12th century, Zaatar is one of the most ancient and traditional spice blends globally. Originating in the Middle East, traditionally, families would create their own variations of Zaatar recipes and keep them secret, not even shared with other family members..
Perfect For: Zaatar's deep flavour makes it perfect for Middle Eastern & Mediterranean dishes. Use as a spice rub for meat, poultry or fish. Stir it into olive oil & use it as a spread or dipping sauce, or use as seasoning over bread, vegetables or yogurt for a quick & tasty snack.
Contains: Zaatar is a delicious well balanced blend of Sumac, Sesame Seeds, Oregano, and Salt.For best results, mix with good quality olive oil.
Origin: We've done the blending for you, in Australia from local and imported ingredients.
Ensure Longevity: Store in a cool, dry place out of direct sunlight.