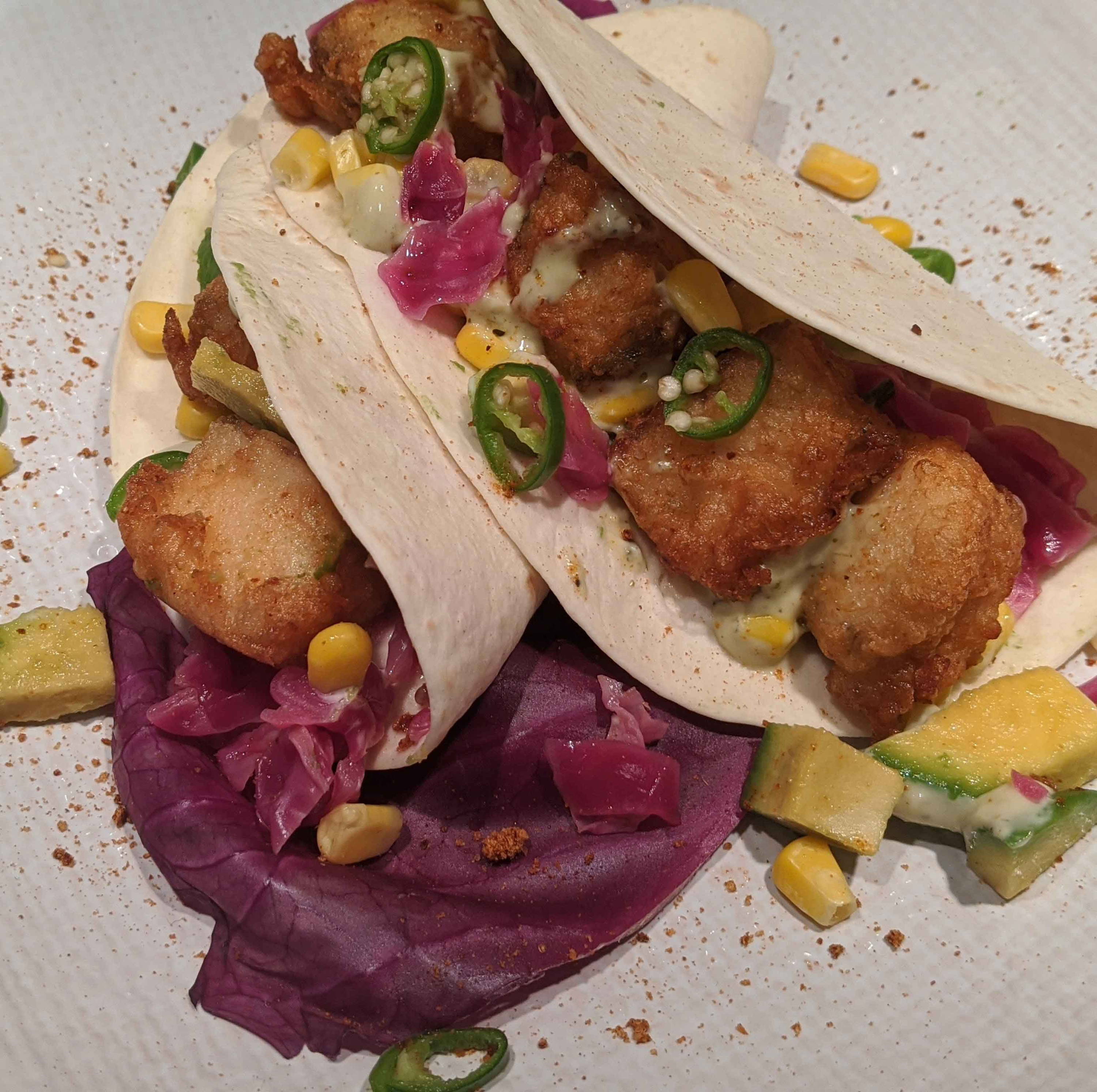 East meets West with this incredible combination of our P2P Mexican Seasoning and the crispiest tempura batter you'll ever try! These mouth watering tacos are so delicious they will convert even the non-fish eaters in the house! Give them a try and let us know what you think
---
Ingredients
800g – 1kg of Barramundi fish fillets (skin off) 
1 Egg 
1 Cup of ice cold water (I used ice chips) 
1 Cup of plain flour 
1 Pinch of Bi-carb soda 
1 Tbn of Mexican Seasoning 
2 Packs of small flour tortilla's 
---
Method
Cut the fish fillets into roughly 1cm x 1cm bite size chunks

 

In a mixing bowl add egg and water, then whisk

until light and fluffy.

 

Add flour and bi-carb soda and whisk until combined. Do not over mix.

 

Sift the Mexican seasoning in and then when all that is left is the granules poor those in too. We do this to prevent lumps.

 

Now your batter is ready to go.

 

At this point prepare your chosen toppings and set the table, you want to be ready to eat as soon as the fish is cooked, to be able to enjoy its crispy texture.

 

In a small deep pot, heat oil until boiling. While the oil is heating add the fish to the batter.

 

Once the oil is boi

ling, add the fish no more than 3 to 4 pieces at a time (so as not to cool the oil too much) cook until golden

(approx 1 to 2 minutes).

 

Once cooked, remove from the oil and let it drain on absorbent kitchen paper towel.

Serve immediately

with your choice of toppings, we used pickled red cabbage, fresh avocado and corn with jalapeño aioli.

 
Note: For a spicy version add 1 tsp of Chipotle Chilli Powder. 
This batter goes perfectly with chicken, tofu and veggies too.