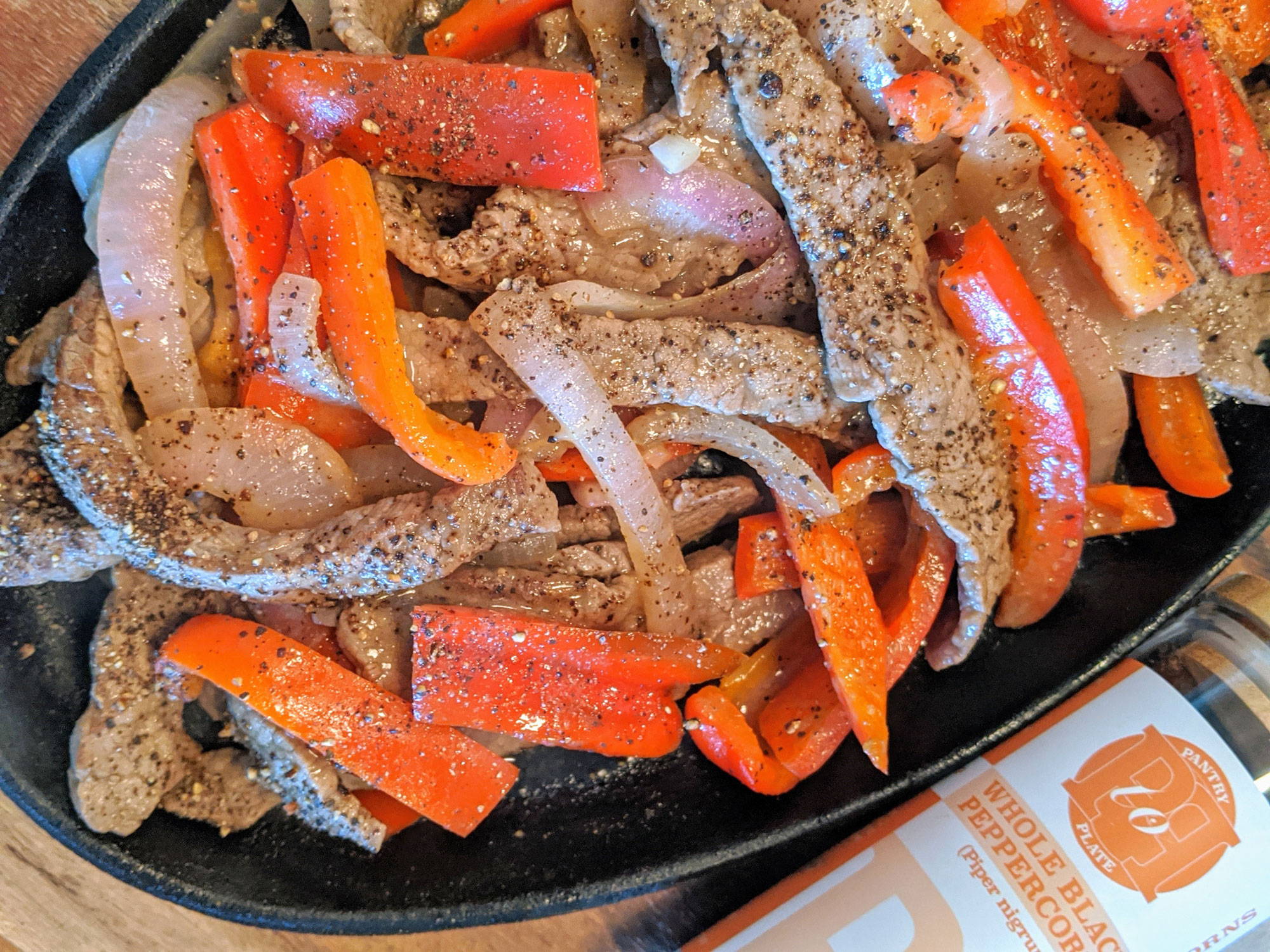 Nothing beats a quick stir-fry for a hearty lunch or easy yet tasty dinner. This Black Pepper Beef packs a flavour punch, thanks to our Pantry to Plate Whole Black Peppercorns. Give it a try and tell us what you think!
---
200g Beef Steak, cut into strips
1 ½ Tbs Oyster Sauce
½ Tsp Soy Sauce
¼ Tsp Whole Black Peppercorns, cracked and ground
¼ Tsp sugar
½ Tsp Chinese cooking wine (or Shaoxing wine)
2 Tsp Cornstarch
1 Tsp Sesame oil
¼ Tsp Garlic Powder
1 Capsicum, deseeded and sliced into strips
¼ Red Onion, sliced
1 pinch salt
Additional ½ Tsp Whole Black Peppercorns, cracked and ground
---
Method
Mix together oyster sauce, soy sauce, ¼ tsp black pepper, sugar, chinese cooking wine and cornstarch
Marinate beef strips in mixture for 15 minutes, then mix in sesame oil just before you are ready to start frying.
Add cooking oil in a large flat bottomed pan until the oil can evenly cover the bottom of the pan.
Place the beef strips in, spread out, and let them sit for approx. 6 seconds, then gently stir until they are lightly browned
Remove the beef, leaving approx. 1 Tbs of the oil in the pan.
Add capsicum, garlic powder and red onion to the pan and stir until slightly soft. Add a small pinch of salt.
Return beef strips back to fry pan and mix well, and top with freshly ground black pepper.
Serve immediately with noodles or rice.