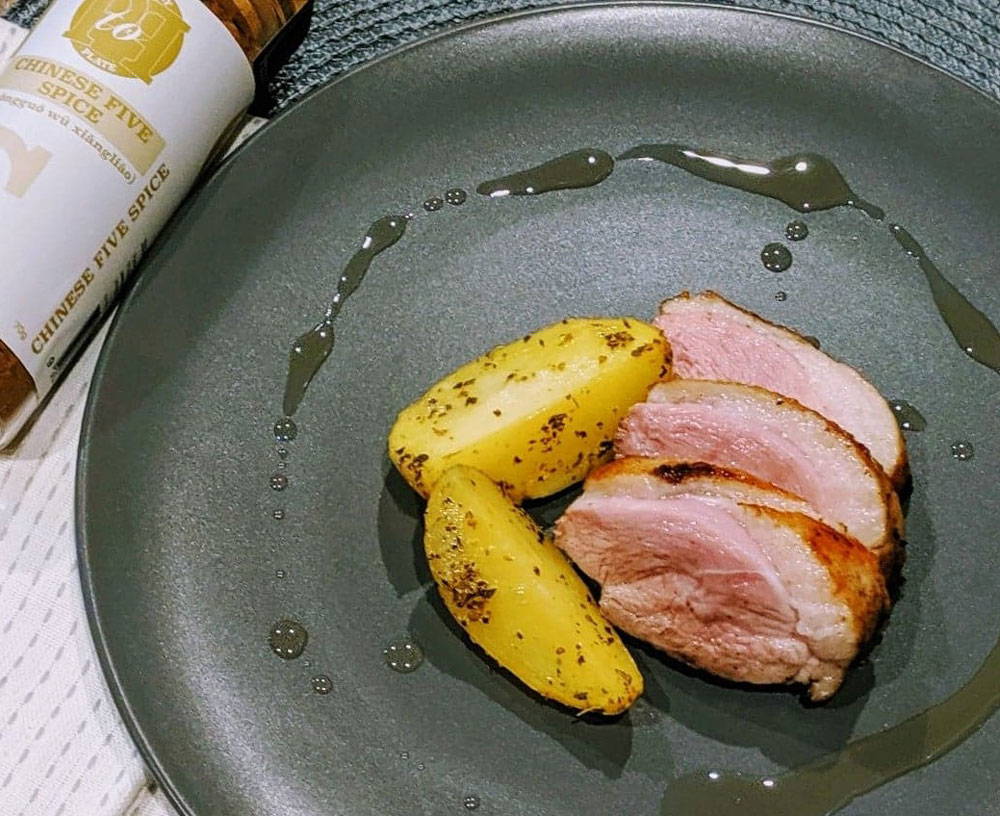 Nothing quite hits the spot quite like Duck can. And Pantry to Plate's Chinese Five Spice blend takes it to a whole new level. Rich, yet doesn't leave you feeling heavy, this duck breast recipe is so easy, yet tastes phenomenal. Serve it as a hot meal, or it would make a delicious addition to rice paper rolls. Give it a try and tell us what you think!
---
---
Method
Preheat oven to 180 Degrees C
On stove top, heat frypan until very hot
Score duck skin on duck breasts
Rub duck all over with Chinese Five Spice and sprinkle both sides with salt
Place duck on frypan skin-side down, and cook for 4 min or until skin is browned
Turn over, and cook for a further 2 minutes
Transfer pan to the oven, and cook uncovered for 8 minutes
Rest for 5 minutes, then slice and serve immediately

Alternatively, duck can also be used to create rice paper rolls. Just slice, and add vermicelli noodles, mint, cucumber and hoisin sauce.