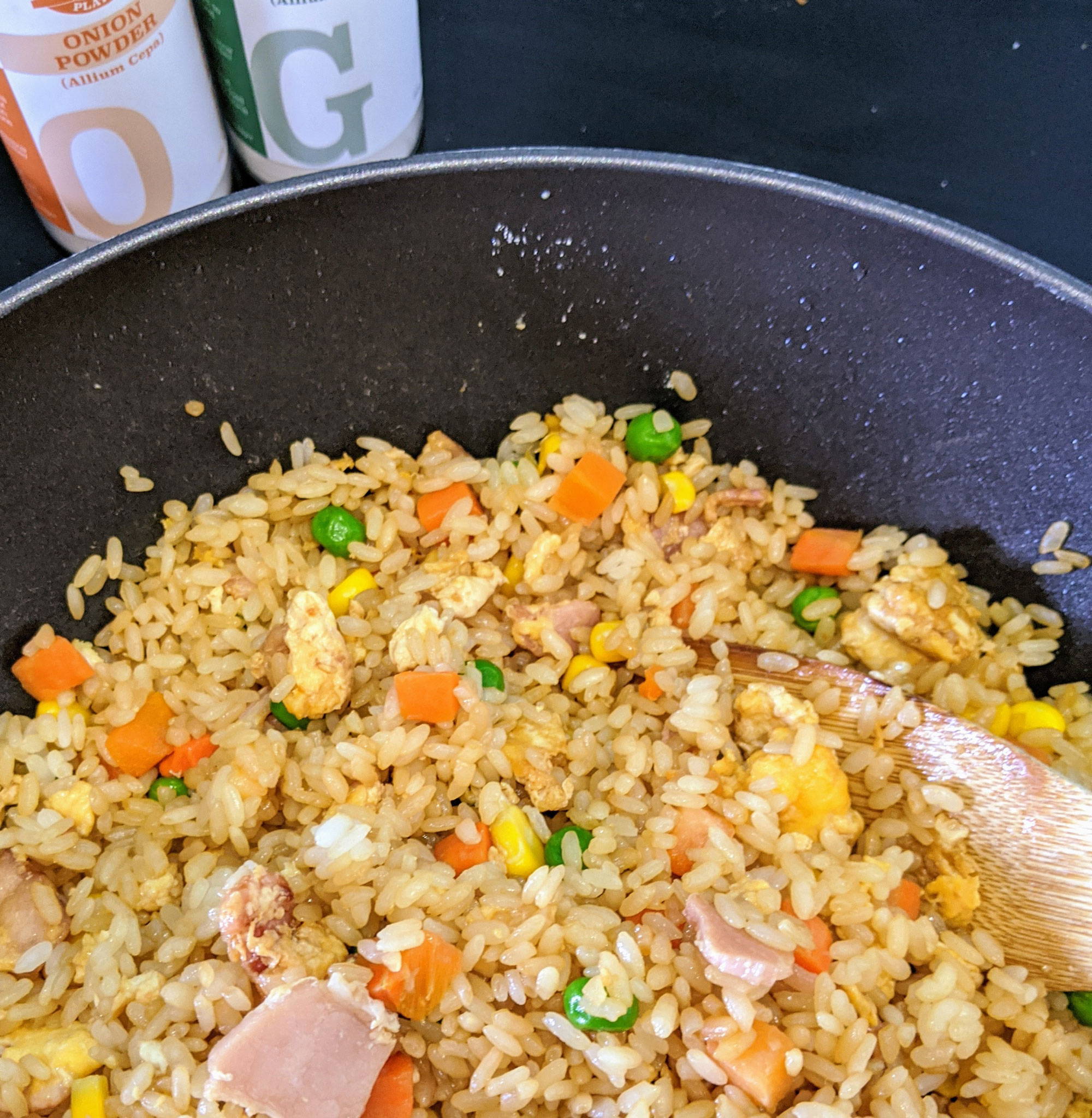 A lightening quick family favourite, this one is now part of the weekly rotation at our house simply because of its so tasty yet so easy to make! Using our amazing Pantry to Plate Garlic Powder and Onion Powder, this quick and easy rice dish is so good you'd be forgiven for making it the main meal rather than the side dish!
---
Ingredients
3 Cups white rice, steamed
3 Eggs
5 rashers bacon, diced
1 cup frozen veggies (we used peas, corn and carrot) - You can also dice your own fresh veggies if you want.
¼ Cup Fish Sauce
½ Cup Soy Sauce
2 Tbs Garlic Powder
½ Tbs Onion Powder
1 Tbs Sea Salt Flakes
---
Method
Preheat large wok until very hot
Add diced bacon and stir until slightly browned
Add eggs, and stir through for 2-4 minutes, using spatula to chop egg up in wok as you go
Add frozen vegetables, and white rice, and combine
Add in soy sauce, salt, garlic powder, onion powder and fish sauce, and mix well
Cook for a further 5 minutes until frozen vegetables are cooked, and dish is heated through
Serve immediately
Note: You can steam your white rice ahead of time and store in the fridge until ready to use.