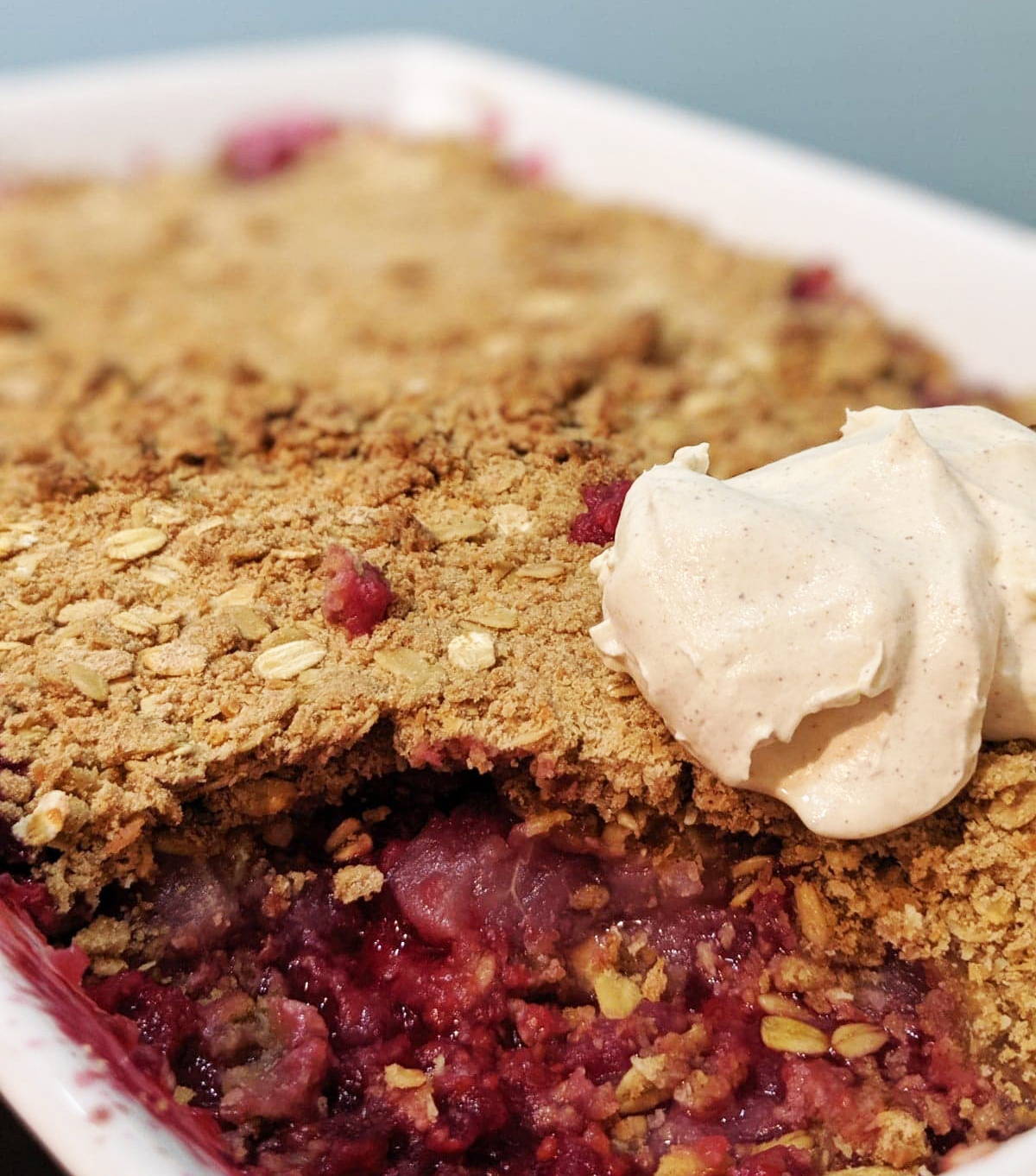 Feel like comfort food but bored of the usual winter desserts on offer? Mix some of Pantry to Plate's Ground Ginger into your apple and raspberry crumble to give it some extra bite! Need some extra indulgence? Serve with a big dollop of Cinnamon Cream which we made by whipping cream and castor sugar and adding a tablespoon of Pantry to Plate's Ground Cinnamon. A definite crowd pleaser!
---
Ingredients
6 Granny Smith apples, peeled, chopped and stewed until soft
1 bag frozen raspberries
½ Cup Plain Flour
½ Cup Rolled Oats
1 Tbsp of Ground Ginger
½ Tsp of Ground Cinnamon
¼ Cup Brown Sugar
1/3 Cup Desiccated Coconut
90g Butter, chopped
Ingredients for Cinnamon Cream
1 Tbsp of ground Cinnamon
1 Tbsp Castor Sugar
600ml thickened cream
---
Method
Pre-heat oven to 180° C
Combine flour, oats, sugar, coconut and Cinnamon
Use fingertips to rub in butter into mixture until it resembles coarse breadcrumbs
In a separate bowl, combine apple, raspberries and Ginger until well combined
Pour fruit mixture into a baking dish, and top with crumble mixture
Bake for 25-30 minutes
Serve warm, topped with Cinnamon Cream


To make Cinnamon Cream:
Use electric mixer to beat cream until soft peaks start to form.
Slowly add castor sugar and cinnamon and keep mixing until firm peaks form whilst being careful not to over-beat (if over-beaten, cream will become lumpy and butter-like)
This recipe can also be served with vanilla ice cream or with Greek Yoghurt.